STRONGARM SECURITY SERVICES
STRONGARM SECURITY SERVICES LIMITED is a security service provider registered as a Limited Liability Company by the Registrar General's Department under the Ghanaian company's code, Act 179 of 1963 and duly licensed by the Ministry of Interior to provide security services.
STRONGARM SECURITY SERVICES LIMITED is a Ghanaian owned company with the aim of providing security services to private, corporate and individual properties in Ghana and beyond and also to provide job opportunities to the people especially the younger generation. We provide fully screened and trained security officers to protect properties for companies and residential premises. Our services are well tailored to meet your requirements and to protect workers and assets as well.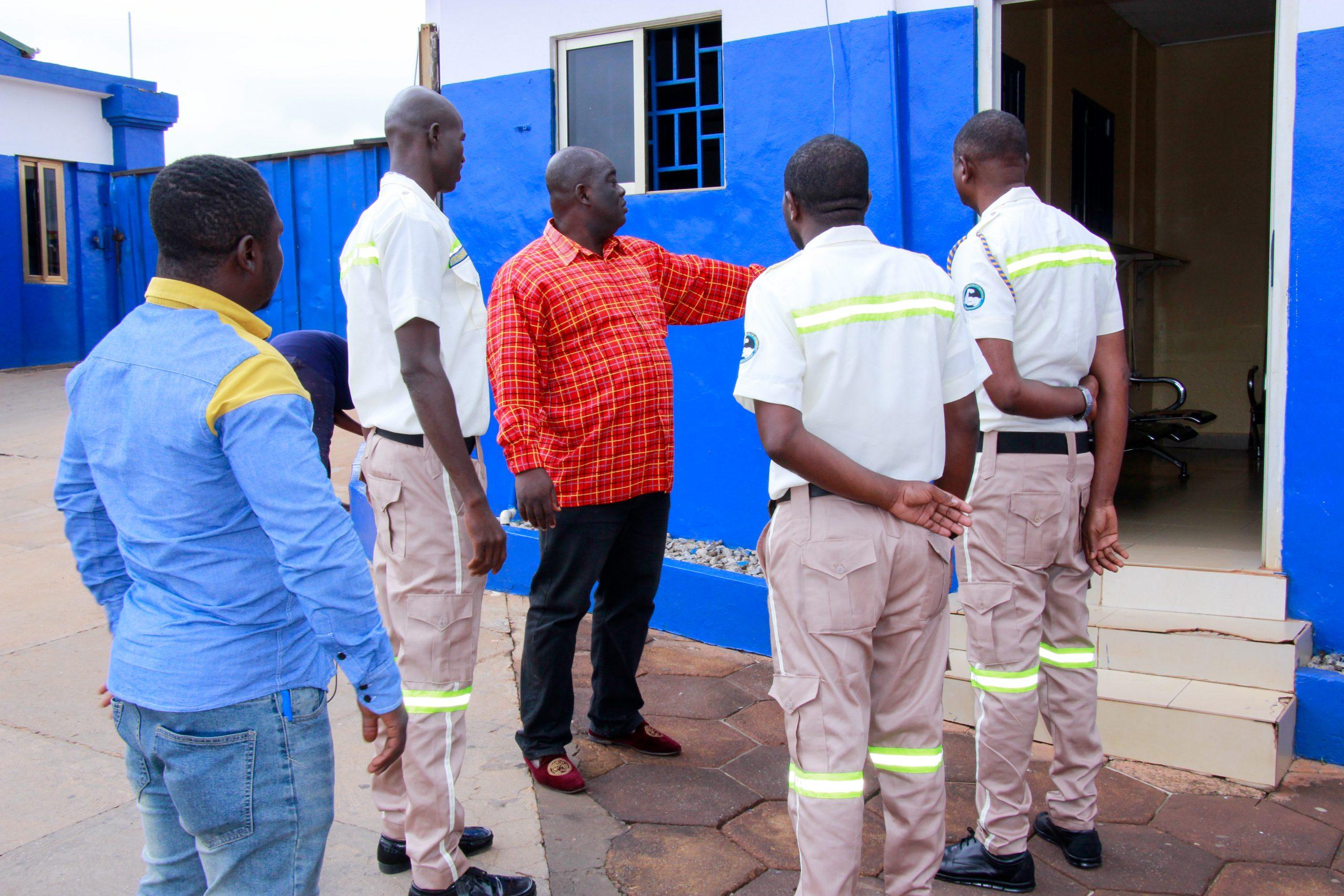 MISSION STATEMENT
Our Mission is to provide expert protection and security services that always go above and beyond our client's expectations. Through training, leadership and adhering to a strict code of conduct we provide an environment where our officers set the standard for protection and security services. We do not offer a generic, pre-packaged service. We develop security programs while working closely with the customer to develop the program that most fits their individual needs. Thus we seek to amaze our clients not just satisfy them.
VISION STATEMENT
Our vision is to be the most professional security leaders in the industry by exceeding our customers' expectations and creating client-agency working partnerships, while valuing each and every employee. To become the home of excellence in providing security services to humanity.
QUALITY POLICY
We strive to provide improving quality services that will exceed service recipient requirements, and to respond to our corporate responsibility to our clients, community and employees. We will actively pursue ever improving quality through programs that enable each employee to do their job right the first time and every time.
CORE VALUES
We value quality partnerships, integrity, exceptional customer service, personal growth and community leadership.